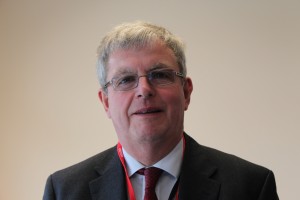 Mr Dave Elliott
Chair of Governors at Hemlington Hall Academy
I am writing to you all as we are starting another busy school year. Whenever you read this letter, I hope we can all feel that Hemlington Hall Academy is a school which is moving forward to even greater achievements.
In the work of the school we see evidence of such dedicated staff, who all have the interests of the pupils at heart. They have many talents and give so much of themselves to ensure our pupils have the very best experience in education possible. That education extends out of the school to the various visits which enhance pupils' experience of learning. There are many extra curricular activities such as music, sport and gardening to name a few.
As Governors we try to support our school, in as many ways as we can. We do this through our attendance at the various meetings, such as Finance and Staffing and Raising Achievement and also the Full Governing Body meetings. Many of us also attend training to enhance our knowledge of important issues in education. We all endeavour to come in to school as often as we can, to see the work going on here and to offer our support wherever we feel it will be needed.
It is also a pleasure to meet with parents/carers and to be available to answer any of your questions. I know that all staff make an effort to be available to parents and I also ask that you contact me through the school should you feel you need to speak to me.
Education never stays still, it is always changing and as Governors we also have changing demands put on our service. Our most important job is to know our school and to support it in every way we can.
We have seen changes to the Governing Body since my last newsletter details are shown on the governor website. We have said goodbye to Mrs McLaughlin and we will be welcoming two new governors Mrs Andrea Hurst and Mrs Collette Harkin. An up to date list of Governors is available on our website, We welcome our new members; Ms Thompson as a new staff governor replacing Mrs McManus, who had replaced Mr Francis, as both members of staff have left our school to work elsewhere. We also said goodbye to Mrs Lee and welcomed Mrs Marchant to the team. Our very latest recruit is Mrs Roberts and so our Team of Governors is now complete.
If you look at the website you will see Pen Portraits of all our Governors and hopefully you will also meet us in school. You will also see a list of Governor Attachments which show the ways in which we are involved in different areas of the school.
Thank you to all our parents/carers for their help and support in the success of Hemlington Hall Academy.
Dave Elliott