Welcome To Base 2
Miss Connors, Mrs McDonald, Mrs Smith and Miss Coleman
Autumn
In Autumn, we welcome back our children who have been in the Base for the last few years and introduce our new starters. We spend time learning routines and expectations, making friends and exploring our classroom and school setting. We continue to practise sharing, turn taking and negotiating through a range of Circle Time activities, games and independent play. We will link our learning to the stories and contexts, sharing a range of texts and extending our knowledge and understanding through these texts. We will explore the outdoors, observing the changes in the environment and continue to developing our gross and fine motor skills. We will develop a love of music, singing and dancing.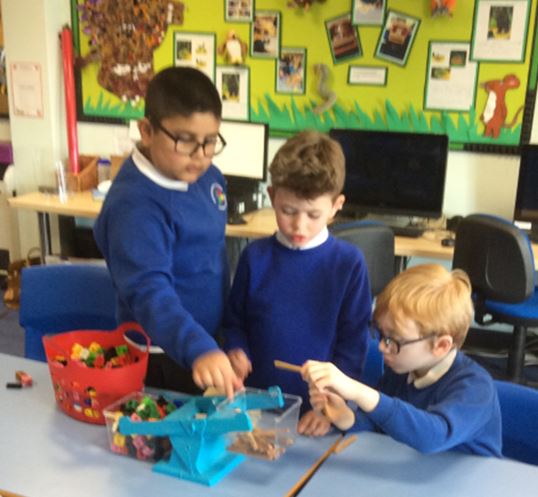 Spring
In Spring, we will continue to enhance our social skills and learn to work together to achieve common goals. We will work on developing our communicative skills by extending our vocabulary through our contexts. We are developing our gross and fine motor skills to enable us to write and we will participate in dough disco to enhance these skills further. We will improve our Mathematical knowledge and understanding through practical activities and games. We will become scientists investigating materials and exploring how plants grow and change over time.
Summer
In Summer, we will continue to enhance our communication, Reading, Writing and Mathematical skills, through fun and engaging activities, games, circle times, targeted interventions and independent play. We continue to develop our social skills, learning about negotiation and our feelings when things go wrong. We will practise Pedestrian training and learn about road safety. We will continue to develop our physical skills being outside and playing sports. For some of our children, we will support transition to their next setting during this term.
Positive Partnerships
We believe in strong partnerships between staff, children and parents/carers. We have effective relationships and work closely with other professionals, such as Educational Psychologists, our school nursing team, speech & language therapists, to ensure our children are fully supported. We promote inclusion with peers in mainstream education through educational visits and activities.
We provide opportunities for parents/carers to be involved in their child's learning and will invite parents to join us in school for fun and engaging activities including Christmas craft day, Mother's Day, World Book Day and
Sports day to name a few. We value parents/carers knowledge and understanding about their children and work together to make sure every child reaches their full potential.
To Conclude
Our children will grow, change and develop significantly over their time in Base 2 and we are always so very proud of the wonderful individuals they become!