In Year Six, as part of the additional responsibilities given to the children are the roles of House Captains and Vice House Captains. These are very important roles in school and the children always rise to the challenges they face.
House Captains and Vice House Captains are expected to set an example to younger children, to embody the values that the school holds dear and to contribute to the wider community.
They help the younger children, both in the classroom and at playtimes. They play a pivotal role in special days and themed weeks, assisting the staff in their planned activities. They also help Mrs Edmenson and Mrs Lockney with school events such as Harvest Festival, Christmas, and assemblies. One of their favourite jobs is showing visitors around our wonderful school.
Each year we have four House Captains and four Vice House Captains. They lead our Houses – Oak, Sycamore, Birch and Rowan. This year they are: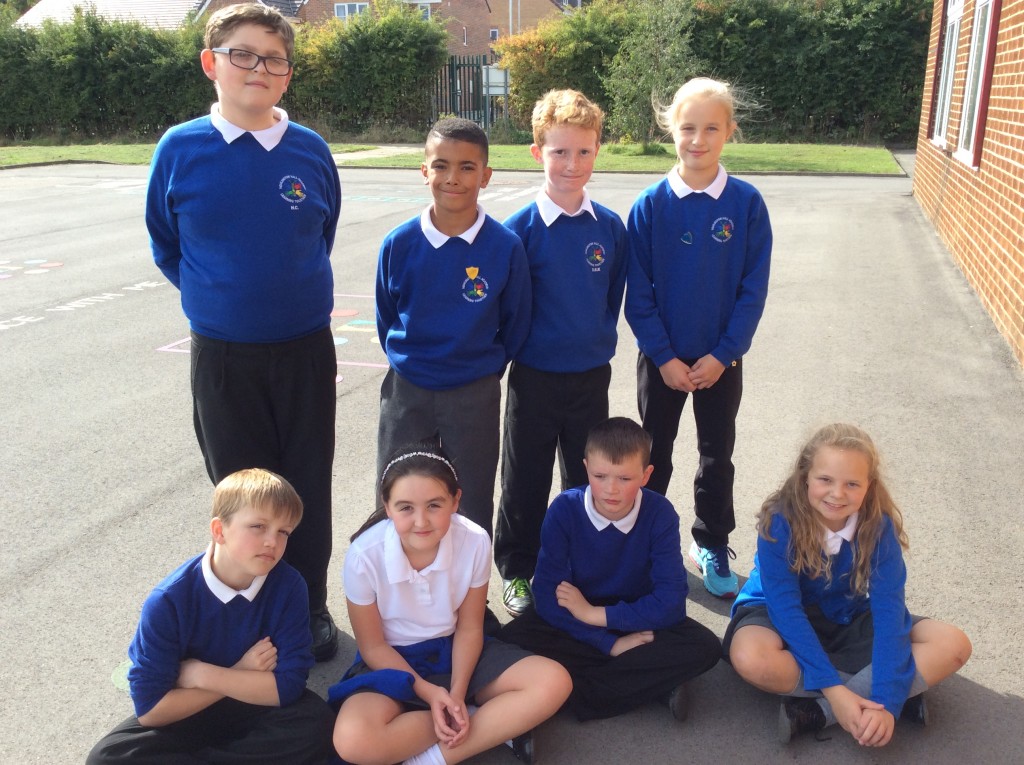 Assemblies are one of the key jobs our Team captains are in charge of. They help Mrs Edmenson with prizes and awards and then they announce the winning team of the week.