Miss Lovatt, Mrs Sterling, Mr Harrington, Mrs Armstrong & Mrs O'Brien
We are all twinkling stars!
Base 1 is a 15-place Resourced Base Provision (or SEND Unit) for children with Special Educational Needs. For further information on this please see our brochure.
In Base 1, we recognise that every child is a unique little person! Our aim is provide all of our children with a warm, welcoming environment where they feel valued, safe and encouraged to make the best possible progress academically, socially, communicatively and emotionally from their own individual starting point.
Base staff work together to get to know each of our children as individuals and to provide them with a highly stimulating environment with child-accessible resources and appropriate, yet challenging learning opportunities delivered through play and direct teaching, both indoors and outdoors.
Our children love to come to school and they have lots of fun, make friends, learn to do many new things and to develop their own identities. They learn the skills to express their thoughts, feeling and understanding, enabling them to control their own actions, make choices and become independent learners.
Autumn
In Autumn, we welcome back our children who have been in the Base for the last few years and introduce our new starters. We spend time learning routines and expectations, making friends and exploring our classroom and school setting. We will learn to share, turn take and negotiate through a range of Circle Time activities, games and independent play. We will link our learning to the stories we are interested in, sharing a range of texts and extending our knowledge and understanding through these texts. We will explore the outdoors, observing the changes in the environment and continue to developing our gross and fine motor skills. We will become artists and designers to paint and junk model.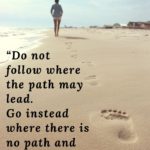 Towards the end of the Autumn term, children will use their growing love of music and songs to join with year group in a Christmas performance.
Summer
In Summer, we will continue to enhance our communication, Reading, Writing and Mathematical skills, through fun and engaging activities, games, circle times, targeted interventions and independent play. We will strengthen our friendships and our social skills will be improving rapidly.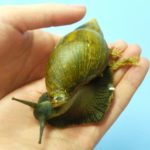 We will explore the outdoor environment looking at the seasonal changes and searching for minibeasts. We will read stories and non-fiction books linked to this to develop our knowledge and understanding of minibeasts.
We will take our learning to the seaside to find out about seaside animals and the features of the seaside.
Towards the end of the Summer term, children will demonstrate their improving sporting skills on Sport's Day.
For some of our children, we will support transition to their next setting during this term.
Spring
Positive Partnerships
In Spring, we will continue to enhance our social skills and learn to work together to achieve common goals. We will work on developing our communicative skills – learning new words, developing listening and attention skills and participating in Blast! Our developing our gross and fine motor skills enable us to write and mark make and we will participate in dough disco to enhance these skills further. Our children will improve their Mathematical knowledge and understanding through practical activities and games. We will become scientists investigating materials and exploring how we change over time.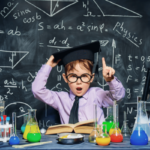 We believe in strong partnerships between staff, children and parents/carers. We have effective relationships and work closely with other professionals, such as Educational Psychologists, our school nursing team, speech & language therapists, to ensure our children are fully supported.
We provide opportunities for parents/carers to be involved in their child's learning and will invite parents to join us in school for fun and engaging activities including Christmas craft day, Mother's Day, World Book Day and Sport's day to name a few. We value parents/carers knowledge and understanding about their children and work together to make sure every child reaches their full potential.
To Conclude
Our children will grow, change and develop significantly over their time in Base 1 and we are always so very proud of the wonderful individuals they become!