What is the 'Sport Premium'?
In April 2013 the Government announced new funding of £150 million for Physical Education (PE) and Sport – often referred to as a 'Sport Premium'. Since then, the Sports Premium has doubled and the Government has pledged to continue this funding until 2020.This funding is to be used to improve the quality and breadth of PE and Sport provision.
The aim is to promote sports and healthier lifestyles for all, both in and out of school, through enhanced provision, improving staff competence in their ability to cater for a wider variety of sports.
To see a breakdown of our sports premium funding and how it is spent please click below:
Our aim has been deployed to achieve long term, self sustaining improvement. To that end, we have invested in the professional development of staff as well as providing qualified specialist coaches to work alongside teachers and to offer additional extra-curricular opportunities. We have given more children more opportunities to take part in competitive events.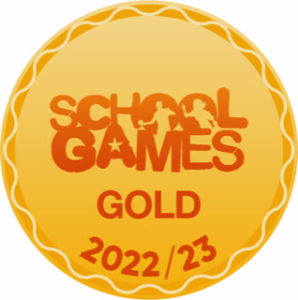 The school have recently received the 'Gold School Games Award.' This award, recognised by Ofsted, reflects the importance we place on PE and Sport at school, as well as the hard work and efforts of the staff and of course the pupils. We plan to continue to enhance the curriculum by providing many more exciting PE and Sport activities in the next academic year.
The award recognises schools':
Overall vision for PE, physical activity and school sport
Quality of PE
Engage children in a range of activities during and after school
Quality competitions
Quality of physical activity
Use of PE, physical activity and sport
Below are historical documents detailing expenditure.
2020-2021 Sport Premium Action Plan
2019-2020 Sport Premium Action Plan
2018-2019 Sports Premium Action Plan/Review
2017/2018 Sports Premium Action Plan
2016/17 Sports Premium Action Plan
2015/16 Sports Premium Action Plan
2014/15 Sports Premium Action Plan