Creative Curriculum
Aims and Entitlement
Our curriculum is designed with pupils' learning at the centre
Our Creative Curriculum has evolved. It is driven by the need to develop pupil's skills and knowledge in a creative and enjoyable way. It is planned to allow for the development of a more personalised learning philosophy and takes into account special events or areas of focus taken on-board by the school.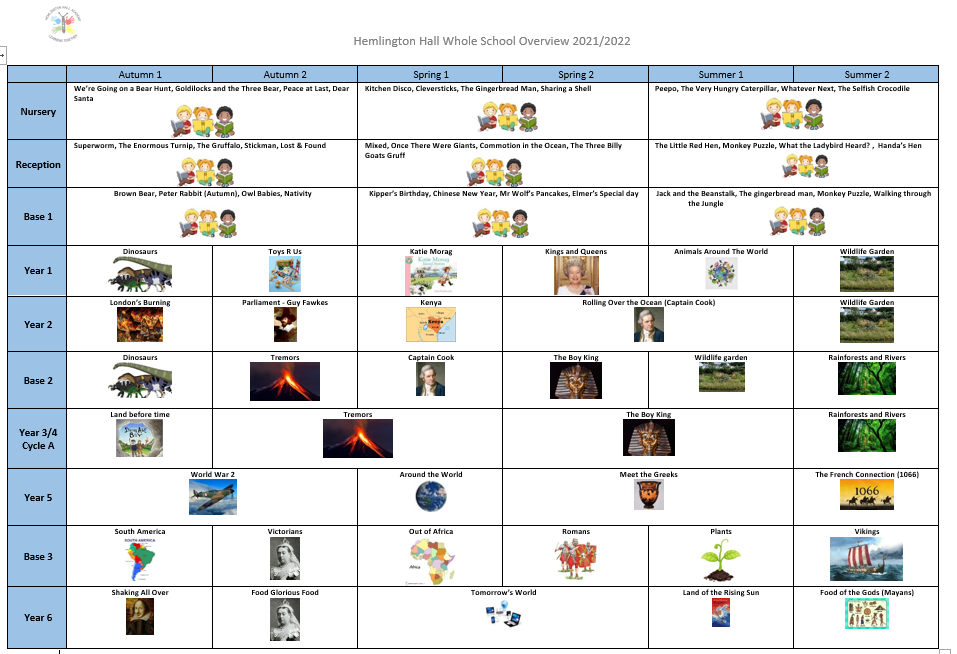 Our Creative Curriculum is broad, balanced and offers pupils opportunities to grow as individuals as well as learners. It is designed to address the core skills of problem solving, co-operation, communication, appraisal, enquiry and independence. At Hemlington Hall Academy we use the term Context for Learning when planning the wider curriculum beyond the core subjects.
The Creative Curriculum allows for meaningful and exciting learning opportunities to be planned across the subjects. Excellence and Enjoyment are achieved through a curriculum which fosters enquiry and fun.
Hemlington Hall Academy's curriculum is designed with pupils' learning at the centre.
We want pupils to understand that failure is part of the road to success and help them build resilience.
We want pupils to acquire a wealth of knowledge and experience.
Pupils should find a sense of belonging to the school and its community
We encourage pupils to learn how to cooperate with their peers and respect one another inside and outside the classroom.
Please click on the links in the table for year groups specific curriculum.
If you like anymore information about our curriculum, please contact your child's class teacher or telephone the school office.
Please click on the links below to find out more about each subject we teach: Maths English Science Art and Design Computing Design and Technology Geography History Languages Music Physical Education (PE) PSHE/SMSC Religious Education Outdoors Curriculum