School Council
The school council is made up of a panel of elected pupils from different year groups. They meet periodically and talk about school affairs and other issues and ways to improve school life. They act as a key communication panel between pupils and the school. Other pupils can make suggestions to them on improvements, and their feelings about school which will be fed back in meetings.
Meet our School Council representatives…they do a fantastic job in school.
Watch out for our new School Council members for 2023-24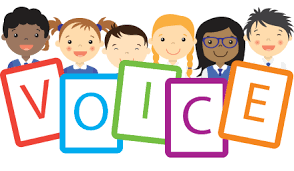 At Hemlington Hall Academy we have are proud to have pupil representatives that take part in School Council meetings.  The School Council is in place so that pupils have a voice and are involved in decisions about the school that affect them.  Through the School Council all pupils have the opportunity to raise issues, share ideas and take part in discussions that involve all of their classmates in reaching a democratic solution.
School council members are nominated and then voted in by their class mates.
Elections are held yearly.
Throughout the week children will jot any issues, concerns, worries or ideas etc. that they wish to discuss at the council meeting.
The school council will work on challenges discussed within the meetings and provide possible solutions.
They may want to speak with a senior member of staff/governors with suggestions.