Languages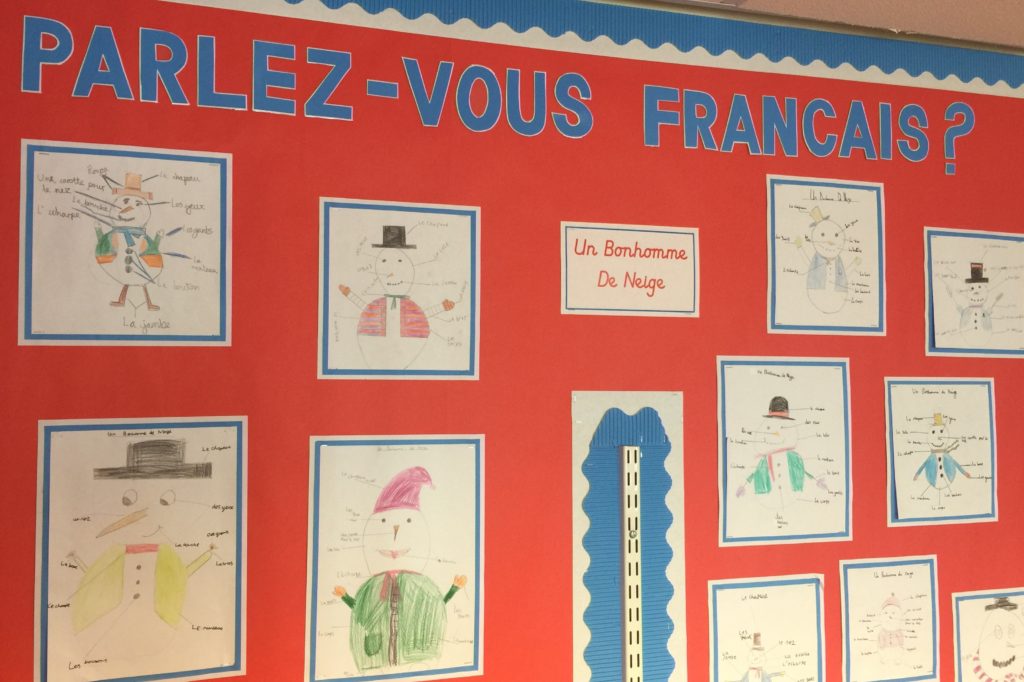 At Hemlington Hall Academy, our children learn to speak French as a further way to learn about another country and another culture. Children are equipped to express their ideas and thoughts in another language through practical and engaging lessons, which including speaking, reading and writing new words, phrases and sentences.
Ten things to celebrate about Languages at Hemlington Hall Academy are:
Modern Foreign Languages have been a compulsory part of the curriculum for KS2 since 2013. Individual schools were allowed to choose which language their children would learn, Hemlington Hall chose French.
In KS1 we still believe that it is important for children to be introduced to foreign languages. Therefore, French is introduced through songs and answering the register, but there is no structured program as it is not a compulsory part of the curriculum.
We are currently using 'la jolie ronde' scheme of work across KS2. This resource consists of a carefully structured learning plan for each year group, which has sound discs, interactive whiteboard resources and also printable resources to complement the lessons.
Chante en francais discs 1 & 2 have songs that link up to lessons in la jolie ronde.
During lessons, all skills are used to aid learning and retention.
As the children move up through the key stage, more and more emphasis is put on grammar and the knowledge of masculine and feminine vocabulary.
Dictionary work using bi-lingual dictionaries allows the children to explore a new language and complete tasks independently.
Learning a foreign language increases children's confidence in 'having a go'. This is because all children are learning things that are completely new from the same starting point.
The lessons are designed to be fun, which allows children to develop an enjoyment, and hopefully a passion, to learn a new language.
The skills learnt across KS2 enable our children to move to secondary school with confidence in their ability to learn a foreign language.
Key Stage 2
Pupils should be taught to:
• listen attentively to spoken language and show understanding by joining in and responding
• explore the patterns and sounds of language through songs and rhymes and link the spelling, sound and meaning of words
• engage in conversations; ask and answer questions; express opinions and respond to those of others; seek clarification and help
• speak in sentences, using familiar vocabulary, phrases and basic language structures
• develop accurate pronunciation and intonation so that others understand when they are reading aloud or using familiar words and phrases
• present ideas and information orally to a range of audiences
• read carefully and show understanding of words, phrases and simple writing
• appreciate stories, songs, poems and rhymes in the language
• broaden their vocabulary and develop their ability to understand new words that are introduced into familiar written material, including through using a dictionary
• write phrases from memory, and adapt these to create new sentences, to express ideas clearly
• describe people, places, things and actions orally and in writing
• understand basic grammar appropriate to the language being studied, including (where relevant): feminine, masculine and neuter forms and the conjugation of high-frequency verbs; key features and patterns of the language; how to apply these, for instance, to build sentences; and how these differ from or are similar to English.