Maths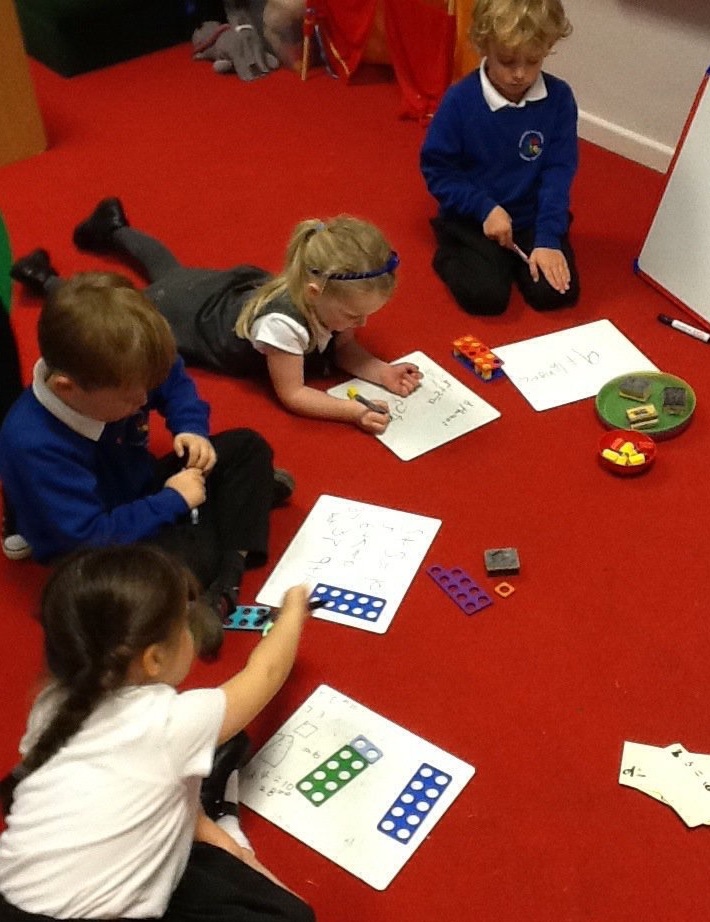 At Hemlington Hall Academy, Mathematics is a creative and enjoyable subject. We strongly believe that Maths is essential to everyday life, it is critical to science, technology and engineering, and provide children with life skills needed in the wider world after leaving primary education and beyond. With this is mind, we offer our children at Hemlington Hall Academy a high-quality mathematics education which provides a foundation for understanding the world, the ability to reason mathematically, an appreciation of the beauty and power of mathematics, and a sense of enjoyment and curiosity about the subject.
Our aims at Hemlington Hall Academy:
become fluent in the fundamentals of mathematics, including through varied and frequent practice with increasingly complex problems over time, so that pupils develop conceptual understanding and the ability to recall and apply knowledge rapidly and accurately
reason mathematically by following a line of enquiry, conjecturing relationships and generalisations, and developing an argument, justification or proof using mathematical language
can solve problems by applying their mathematics to a variety of routine and non-routine problems with increasing sophistication, including breaking down problems into a series of simpler steps and persevering in seeking solutions
Mathematics is an interconnected subject in which pupils need to be able to move fluently between representations of mathematical ideas. The programmes of study are, by necessity, organised into apparently distinct domains, but pupils should make rich connections across mathematical ideas to develop fluency, mathematical reasoning and competence in solving increasingly sophisticated problems. They should also apply their mathematical knowledge to science and other subjects.
The expectation is that the majority of pupils will move through the programmes of study at broadly the same pace. However, decisions about when to progress should always be based on the security of pupils' understanding and their readiness to progress to the next stage. Pupils who grasp concepts rapidly should be challenged through being offered rich and sophisticated problems before any acceleration through new content. Those who are not sufficiently fluent with earlier material should consolidate their understanding, including through additional practice, before moving on.
Ten things to celebrate about Maths at Hemlington Hall Academy are:
1. The introduction of NFER testing to assess learning and to consolidate teacher assessment.
2. Introducion of 'Give Me' – all classes from year 1 – 6 practise fluency style questions at the beginning of the lesson to ensure they are repeatedly revisited and consolidated to improve core areas in maths.
3. Introduction of White Rose Maths Scheme to encourage the progression from Fluency to Mastery and Greater Depth.
4. Regular moderation to ensure accuracy in assessment and to help identify further ways of moving children forward.
5. Regular learning Walks to identify further ways of improving Maths within the whole school.
6. Opportunities to talk to other leaders and share good/outstanding practice.
7. Regular reviews of provision to identify additional ways of moving children on.
8. Timely provision of maths interventions to further support children, such as Catch Up Numeracy (for which we were part of the Year 4/5 pilot program).
9. Well-resourced for all areas of maths across every year group.
10. Data:
KS2
70% of children achieved expected standard in 2017 – an increase on 2016 by 4%. 18% of the 2017 cohort were working at greater depth – a 10% increase, and above National Average.
KS1
67% of the cohort achieved expected standard (not including HNB).4% of these were at Greater Depth
FS
76% reached the expected standard in Number and 91% in shape, space and measure, in addition to 10% of the children exceeding in both areas of maths.