Maths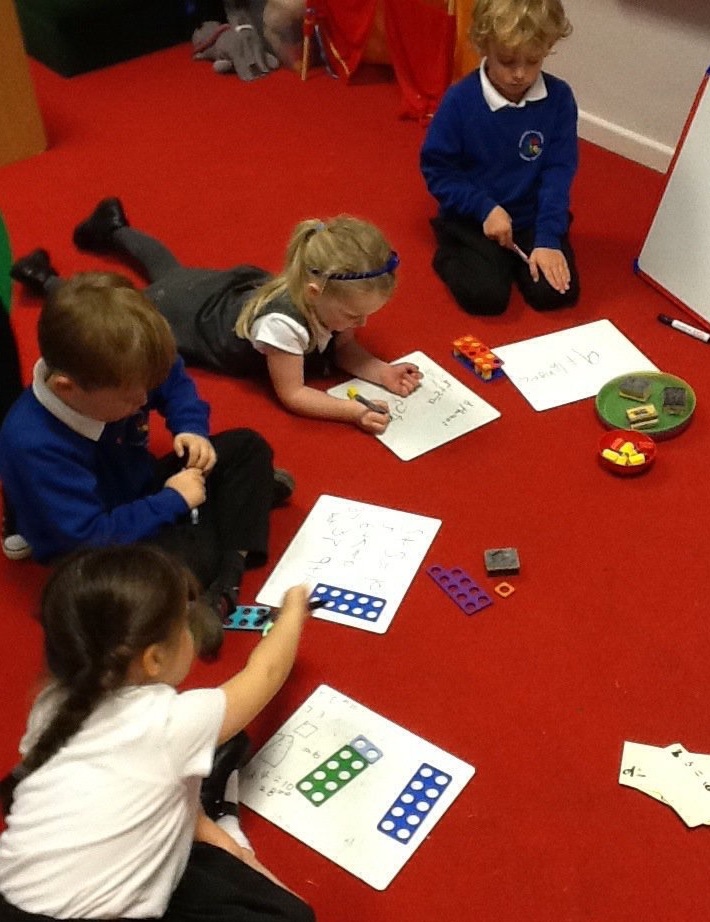 At Hemlington Hall Academy, Mathematics is a creative and enjoyable subject. We strongly believe that Maths is essential to everyday life, it is critical to science, technology and engineering, and provide children with life skills needed in the wider world after leaving primary education and beyond. With this is mind, we offer our children at Hemlington Hall Academy a high-quality mathematics education which provides a foundation for understanding the world, the ability to reason mathematically, an appreciation of the beauty and power of mathematics, and a sense of enjoyment and curiosity about the subject.
Our aims at Hemlington Hall Academy:
become fluent in the fundamentals of mathematics, including through varied and frequent practice with increasingly complex problems over time, so that pupils develop conceptual understanding and the ability to recall and apply knowledge rapidly and accurately
reason mathematically by following a line of enquiry, conjecturing relationships and generalisations, and developing an argument, justification or proof using mathematical language
can solve problems by applying their mathematics to a variety of routine and non-routine problems with increasing sophistication, including breaking down problems into a series of simpler steps and persevering in seeking solutions
Mathematics is an interconnected subject in which pupils need to be able to move fluently between representations of mathematical ideas. The programmes of study are, by necessity, organised into apparently distinct domains, but pupils should make rich connections across mathematical ideas to develop fluency, mathematical reasoning and competence in solving increasingly sophisticated problems. They should also apply their mathematical knowledge to science and other subjects.
The expectation is that the majority of pupils will move through the programmes of study at broadly the same pace. However, decisions about when to progress should always be based on the security of pupils' understanding and their readiness to progress to the next stage. Pupils who grasp concepts rapidly should be challenged through being offered rich and sophisticated problems before any acceleration through new content. Those who are not sufficiently fluent with earlier material should consolidate their understanding, including through additional practice, before moving on.
Ten things to celebrate about Maths at Hemlington Hall Academy are:
Whiterose Maths testing was introduced to assess learning and to consolidate teacher assessment termly.
Impact:
Assessment in KS2 has become more accurate as the tests have been used in-line with teacher assessment. Data more accurate moving forward, therefore targeting the right children will be easier.
Moderation across the Trust
Impact:
The outcome from this was to ensure consistency across the trust and the year groups within each school. Introduced the guidance document to plan from – Maths Whiterose Hub. 
New assessment structure from the trust tracking 25 statements in each year group
Impact:
The Statements are linked to the NC and they are changed to reflect the new ITF's in September 2019. The objectives were achieved once the staff had seen enough independent evidence of the children achieving them. This shows a secure understanding of each objective.
Introduction of Nifty Fifty – number bonds in KS1 as well as multiplication tables timed tests (3x per week)
Impact:
Children are beginning to learn multiplication tables. This is supporting children with their instant recall of number facts. This needs to be reviewed as it needs to have a more sustainable impact on the instant recall of simple facts.
Moved to a more mastery approach this year through training.
Impact:
Evidence in book suggests that children are more secure and independent at attempting a range of questions, including prove it style questions using STEM sentence openings to explain their findings/knowledge.
Structured maths lessons where children work through the stages of fluency, problem solving, reasoning and moving to greater depth challenges.
Impact:
Children understand the basic skills before they apply their knowledge in to problem solving and reasoning. More children are becoming successful at the mastery as they have secured the basics. 
Simplified planning to give staff more time to develop resources for the lesson
Impact:
To be measured at the end of 2019.
Within the Trust Maths leads produced a Greater Depth document to support staff in making accurate judgements
Impact:
Assessment has become accurate using these documents as expectations have been established and it is consistent throughout each year showing progression.