At Hemlington Hall Academy, our children are provided the foundations for understanding the world through engaging, purposeful activities to develop and secure knowledge, methods, processes and uses of science. Through verbal, practical and written tasks, children develop a sense of excitement and curiosity about natural phenomena and are encouraged to understand how science can be used to explain what is occurring, predict how things will behave, and analyse causes.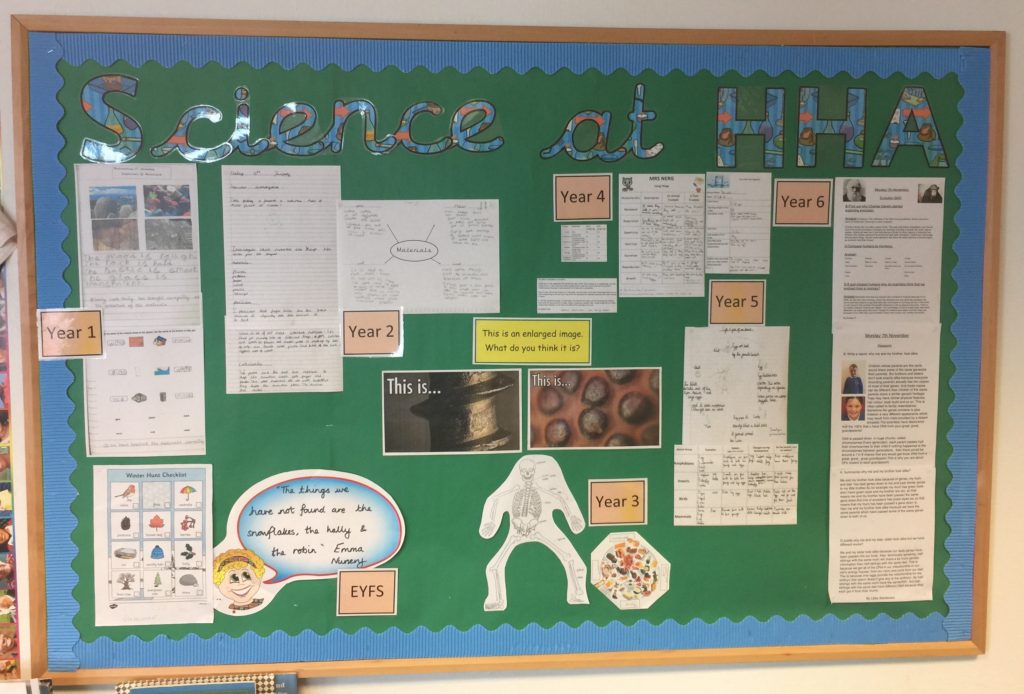 This is achieved through:
developing scientific knowledge and conceptual understanding through the specific disciplines of biology, chemistry and physics
developing understanding of the nature, processes and methods of science through different types of science enquiries that help to answer scientific questions about the world around us
equipping children with the scientific knowledge required to understand the uses and implications of science, today and for the future.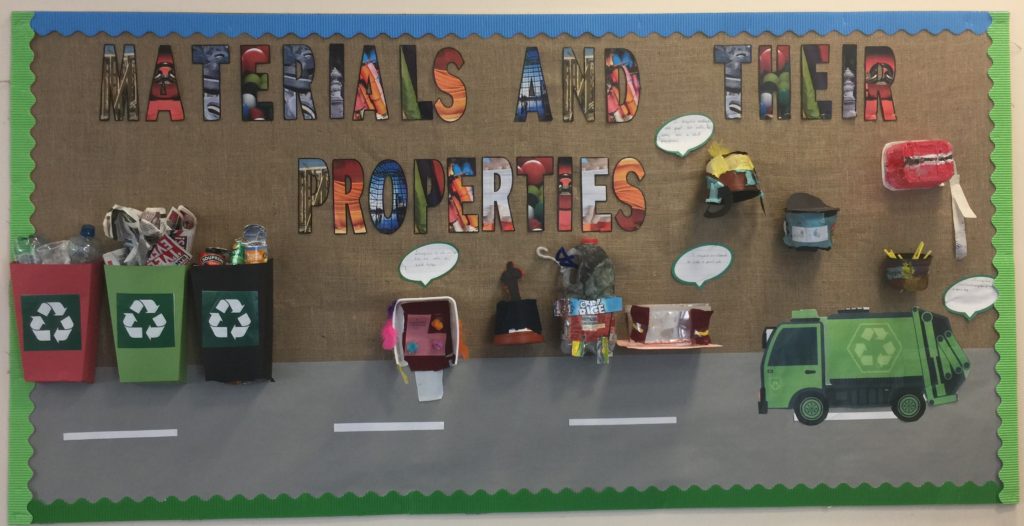 Ten things to celebrate about Science at Hemlington Hall Academy are:
1. PSQM – Awarded in 2017, illustrating our dedication to the high quality teaching of Science.
2. Securing additional funding through various initiatives to further develop the Science curriculum and the resources available.
3. Science Week – All children are very involved in hands on 'working scientifically' lessons. A number of parents attended the parent sessions and the subsequent feedback was highly positive.
4. Vocabulary – Staff use high quality scientific vocabulary with children and expect children to use it in return. The vocabulary is displayed and flashcards included in vocabulary bags which also recap on past year group vocabulary.
5. Staff CPD – Approaches to teaching/planning/assessment ensure consistency across year groups, ensure expectations are high and children are taught in a progressive way.
6. Thinking, Talking, Doing Science – As a school we acted as a control group for a project called Thinking, Talking, Doing Science. Now staff have received training, resources and support to deliver the programme.
7. Pupil voice – The children in our school really enjoy science, especially when it is hands on, investigative science work. Children enjoy seeing their work displayed and enjoy competitions.
8. Assessment – Assessment procedures coincide with those of the other core subjects.
9. Making Connections – Children engage with a huge range of people and projects locally and nationally to boost and improve their Science understanding and application. This has included: Explorify, BBC Terrific Scientific, STEM Learning Centre, King's Academy, Middlesbrough College, Teesside University, Rolls Royce, Malham Tarn Fieldwork Centre, Phil Watkins, Edina Trust Grant, Edina Trust Bulb Project, Bright Ideas Time, Thinking, Doing, Talking Science, and The Great Science Share (UoM).
10. Networking – Staff work alongside other Science Coordinators from around the UK and reflect on school practice.