Thursday 28th January 2021
Good morning. Your work for today is posted below. If you have any problems, please get in touch via Class Dojo and we will help.
Phonics
We will be looking at the "a-e" sound in Phonics. I will be hosting a Zoom Phonics lesson at 10.00am and going through this with you then.
Please have a pen and paper ready for the Zoom Phonics lesson.
Writing
Today in Writing you will be writing your first character description about Katie Morag's glamorous grannie, Grannie Mainland.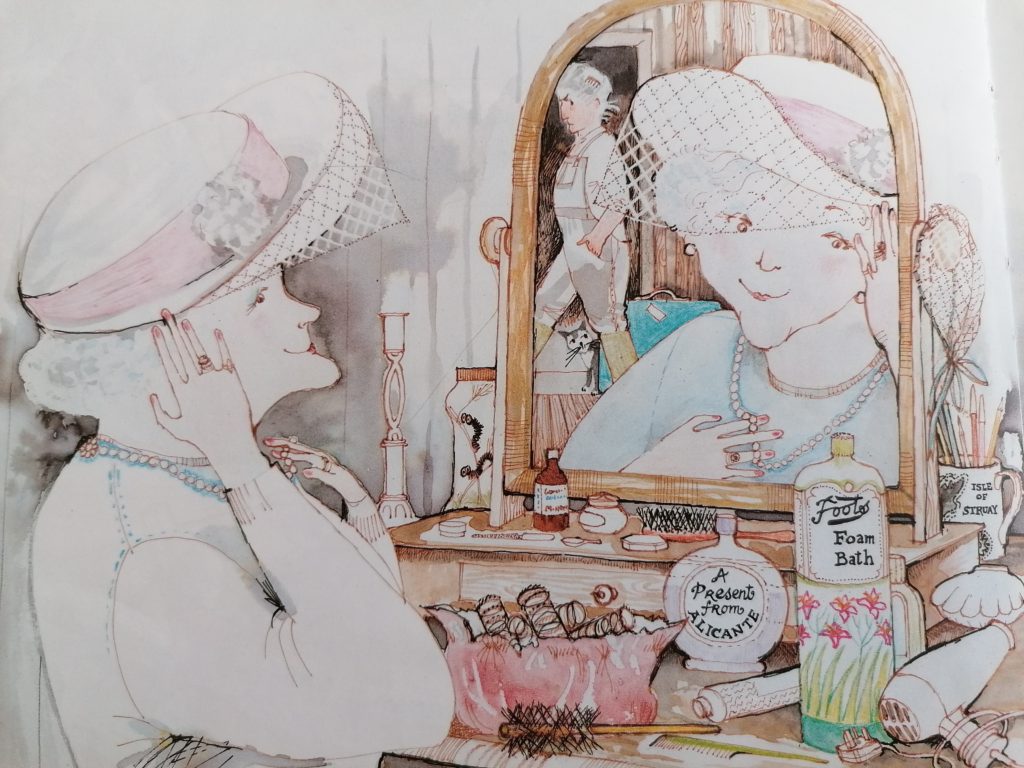 Use your plan from yesterday. Think about the labels you have written and how you can turn them into sentences. You could write something like,
Grannie Mainland wears red lipstick. She has a beautiful pink hat. Grannie Mainland wears lovely perfume. She has white pearls and matching earrings.
If you want to challenge yourself, you could try and use 2 adjectives in one sentence. You could also try and use the word and to extend your sentence.
Maths
Today we will be continuing our work on tens and ones.
Watch this video, then complete the second half of the worksheet.
DT
Today in DT you are going to create your lighthouse! Look back at your design, and make sure you have got everything you need to make your lighthouse.
Use your design when creating your lighthouse. Be really careful when you are cutting your strips of paper or painting your stripes on.
Upload a photo of your lighthouse to your portfolio when you are finished 🙂