Tuesday 12th January 2021
Good morning. Today we will have 2 Zoom sessions. See the details below. If you have any problems or questions, please get in touch via Class Dojo and we will help.
11am – this is an optional Zoom if you would like to join in. In school we have been having workshops from the Art of Brilliance program. Today's session is all about 'Little Big Questions' – zoom in and enjoy! This will last around 20min.
Meeting ID: 816 5168 6876
Passcode: 455839
Phonics – Zoom lesson at 9:30am.
Apostrophe to show posession.
We will be working through activities together and children will complete this task once Zoom is over.
Writing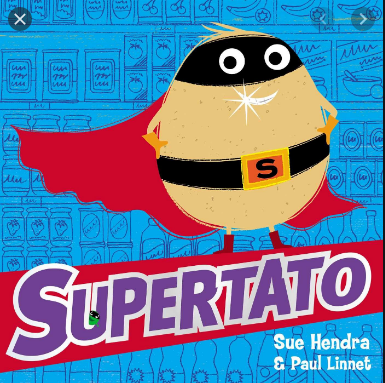 Today we are sticking with our story Supertato. I will post a Powerpoint to support you on Dojo.
Have a go at using one of the conjunctions (and/but/or/so) and complete these sentences using ideas from the story. Use the youtube link from yesterday to re-read the story if you need to.
Maths
Today we are working on selecting given amounts of money.
Use the video https://vimeo.com/473051856 or powerpoint to support.
Here is the worksheet to complete.
It would be lovely to solve these questions practically if you have some cash at home to use.
Art
Exploring tone. I will post a powerpoint onto Dojo which helps you understand what tone means.
You can create your own 'colour card' like those I posted on our webpage yesterday – choose any colour you like and start with dark -> light.
If you don't have the colours to do this – this worksheet shows you how to complete this activity using just paper and a pencil.
Have a lovely day! 🙂