Maths
Give Me 5 on portfolio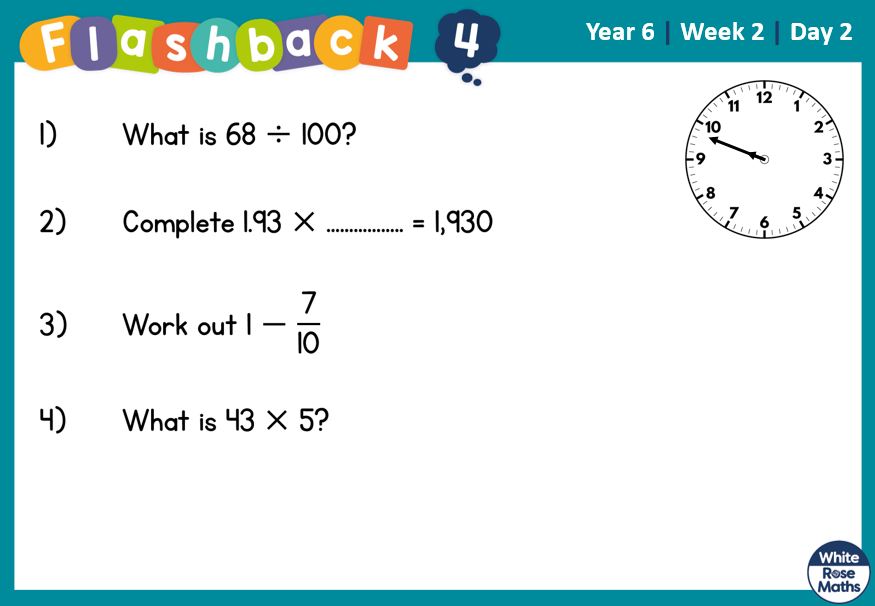 Lesson Link – https://vimeo.com/490691239 Divide decimals by integers
Please find the correlating worksheet on the portfolio section.
Reading
Finish reading Toys R Us
Quick Fire Retrieval
Tell me three things about Smithers' appearance.
What is special about the yoyo?
What is special about the zit cream?
What is special about the Nintendo DS?
What is Alex instructed to do if he sees Yassen?
Main Task: Comparison
How would you describe the relationship between Wolf and Alex before and after the parachute incident. Use the sentence stem to help you.
Before the parachute incident, Wolf and Alex had a _______ relationship. This was shown when ___________________. After the parachute incident Wolf and Alex have a ________ relationship. This is shown when __________________.
Spelling
Friday is spelling test day. Hopefully, you've used spelling frame to practise your Y 5/6 spellings – rule 54 this week. When you log in to Spelling Frame, you will see an active tests option. Please click into there and complete your spelling test. This way your results will be sent directly to your teacher and we can see your hard work. The practise mode is still available so maybe practise on that mode beforehand to make sure you feel confident.
New Spelling Rule – rule 55. These words are taken directly from the Y5/6 spelling list (just like last week!) so you will have seen some of them last year but practise makes perfect. Use your spelling frame account throughout the week to practise these words before completing the test next Friday.
Art and P.E
In Art, you are continuing with your Seurat pointillism work. Keep going – I can't wait to see the final product!
Fridays are PE day! It's time to get up and get moving.
YouTube is a great place to find suitable at home work P.E sessions such as Joe Wicks or Go Noodle. Our next block in P.E was scheduled to be dance. Why not try one of the dance sessions on Strictly Come Dancing star Oti's YouTube channel.