English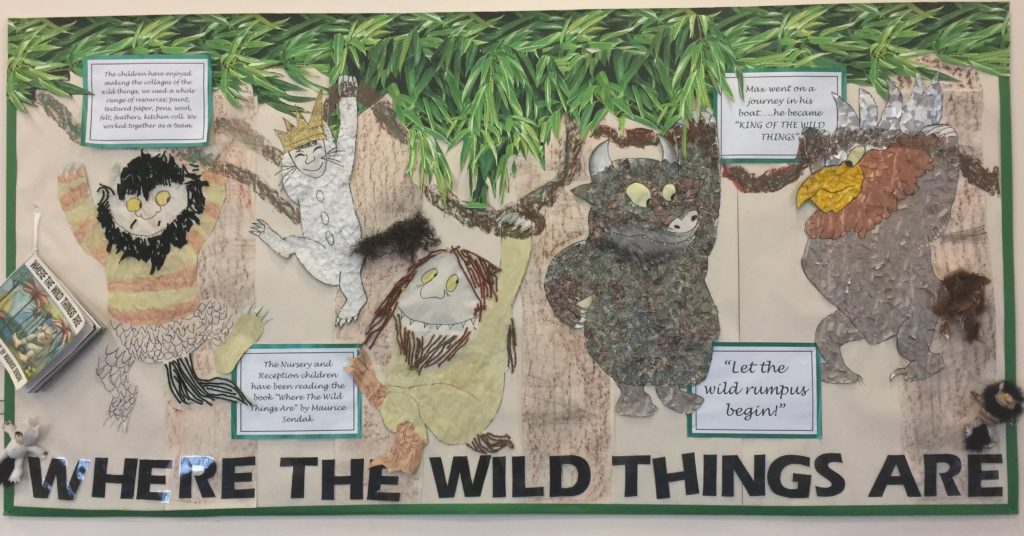 At Hemlington Hall Academy, all of our children are encouraged to develop social and communication skills, imagination, creativity, a thirst for knowledge and a love of reading and writing through daily English lessons. English lessons teach children the skills they need to make progress in Reading, Writing, Speaking and Listening and GPS (Grammar, Puntuation and Spelling), in addition to Phonics in Foundation Stage and Key Stage 1. Using an engaging cross-curricular approach through our context topics, children are immersed in an environment of rich texts, adventurous vocabulary and real-life experiences to enhance the learning process.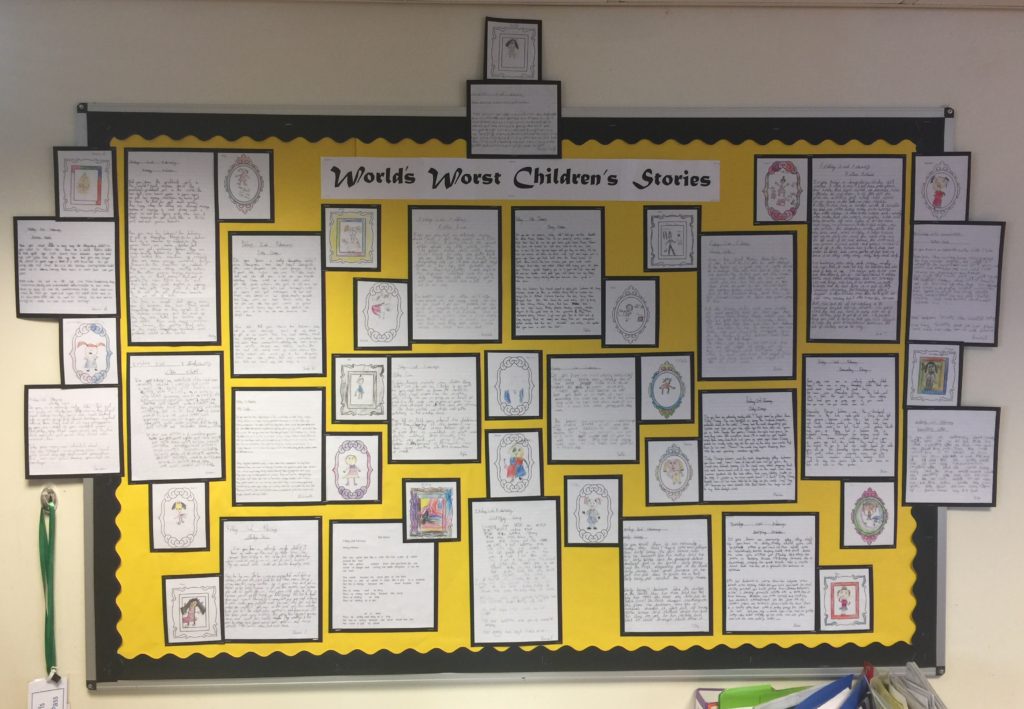 Ten things to celebrate about English at Hemlington Hall Academy are:
1. 2017 SATs results show progress in all areas and illustrate a cumulative effect of policies over time.
2. Agreed practices in place to ensure consistency in teaching across the school.
3. Dedicated, separate writing and reading lessons to ensure skills are taught explicitly.
4. Development of reading lessons shows the children are now making more detailed accurate written responses to comprehension questions.
5. The Reciprocal Reading Model is used to interrogate texts to support comprehension.
6. The Cracking Comprehension scheme is in place across Year 2-6, driving the key feature of supporting answers with evidence from the text.
7. Resource spending on Reading whole class texts in line with the Reciprocal Reading class model has paid dividends in terms of developing a comprehensive range of quality texts across the school.
8. NFER tests for Year 3.4.5 provide data in order to support accurate assessment.
9. Assessment of Writing and Reading is now embedded and books show the evidence to support judgements made by teachers, and regular moderation aids in identifying how to further promote good progress.
10. We make reading a real celebration: Reading around the World Week, World Book Day, Designing our own Story Bench, participating in the Northern Children's Book Festival, maintaining close contact with our local libraries, holding author visits and we were the Duchess of Cornwall's Book shelf winners in 2017.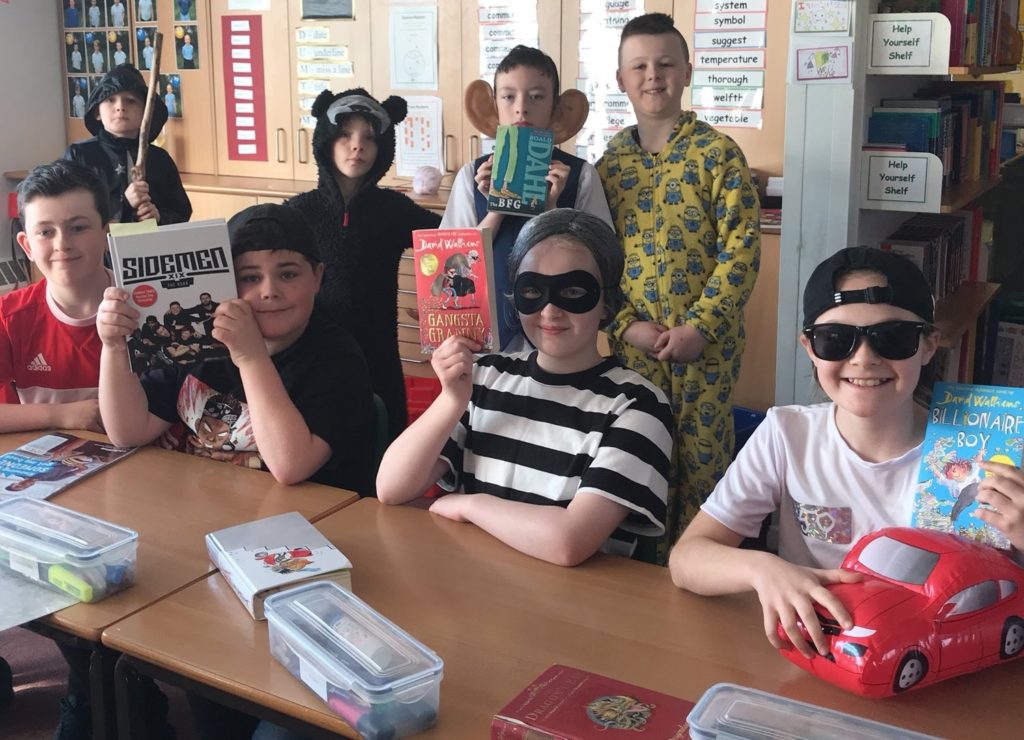 Reading and Phonics
We encourage our children to read at home every day for at least ten minutes to further develop their reading skills and their love of reading. All children have a Home School Reading Record in which to record reading at home, and they are provided with a book bag when they start Nursery. We encourage parents to be involved in sharing books with their child so that we can work together to create a positive and enjoyable reading environment and encourage them to succeed. This includes reading to your child, listening to them read and leading by example, showing your child that you read yourself.
Our reading scheme in Foundation Stage and Key Stage 1 is phonics based: we teach the Letters and Sounds phonics programme which focuses on securing word recognition skills, as these are essential for children to decode (read) and encode (spell) words accurately. Children in Year 1 complete the Phonics Screening check in June.
All children across the school have access to quality reading materials including fiction, non-fiction, poetry and plays and combined with drama and role play the love of literature is reinforced. Children use and apply their reading skills through accessing the wider curriculum and using technology.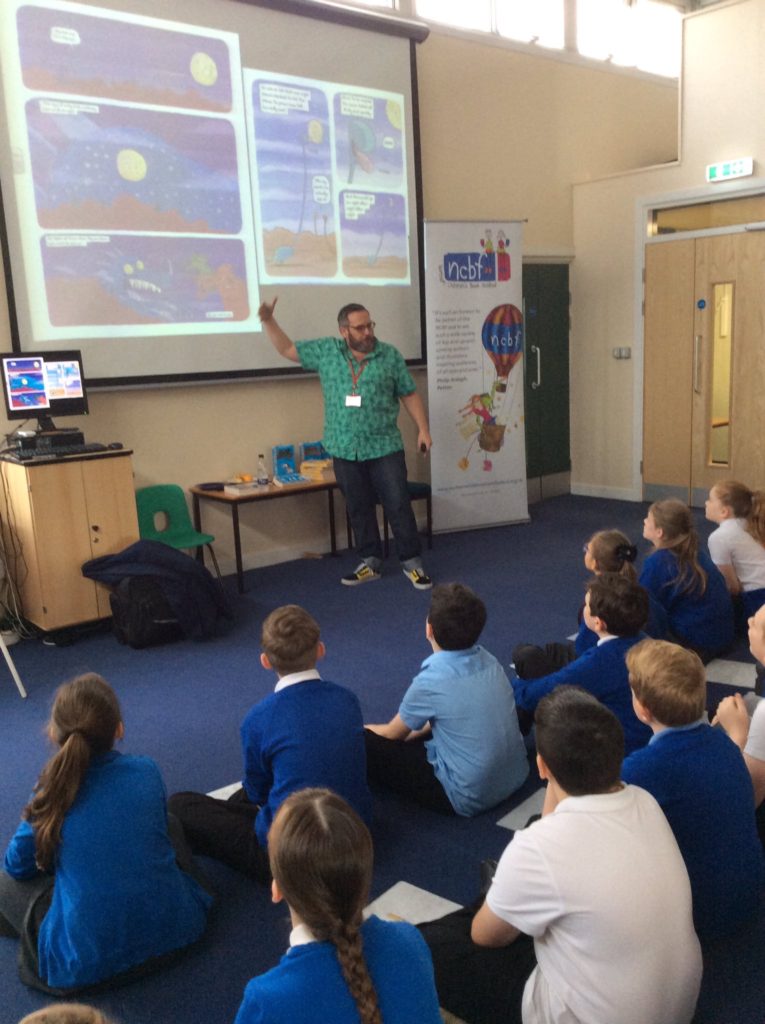 Writing
Just as with Reading, we encourage our children to see Writing as an important skill that needs developing so it can be applied right across the curriculum. In addition to daily writing lessons, which develop word-level, sentence-level and text-level skills, our children also have the opportunity to practise and refine their abilities in topic-based context work.
Children write for a range of audiences and purposes, in a variety of narrative and non-narrative genres, and through an array of media. This generally begins with a stimulus to generate ideas and discussion, which leads to the analysis of an example text being used to identify useful features. Through taking these features into account during planning, children practise specific writing skills to allow them to create their own draft, which can be edited and improved before writing a final, published piece. This writing journey is one which we celebrate, as each stage presents a further step to success.
Spelling
Each week children are provided with spellings to learn. In Key Stage 1 these are based on phonic knowledge, and in Key Stage 2 they are taken from set word lists. We have a strong emphasis on learning the rule rather than learning the word, so that children are more able to apply their spelling strategies to new and unfamiliar vocabulary.