Good morning. The work for today is below.
We will Zoom for Phonics at a slightly earlier time of 9:15. I am also giving the option of Zooming in at 10:50 to join our Maths lessons. I will add these events onto Dojo for you to Zoom using the links.
Phonics
Join us on Zoom to work through the lesson together. Here is the worksheet if you would like to view it beforehand or print this out.
Writing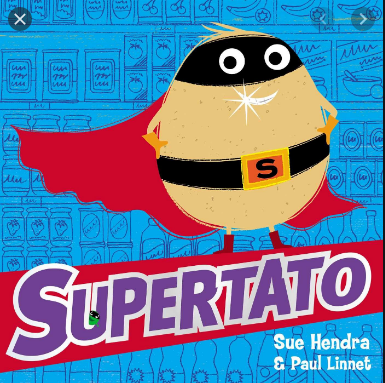 Use the Youtube link to read the story of Supertato again.
Today you are using a storyboard to plan the story. Summarise the story into 6 main events and use pictures/key words to plan.
Remember you will use this to help you write the story.
Maths
Making the same amount. We briefly discussed this yesterday when selecting different amounts – there are lots of different combinations of notes and coins we could have used.
We will Zoom this lesson at 10:50 if you would like to join.
I will also upload this worksheet to your portfolio for those of you that are working on a tablet/laptop.
Art
We are practising the skill of observational drawing.
Can you use a potato/carrot or cucumber to create one of the characters from the story? We can't wait to see your creation.
Observe carefully and create your own drawing.
Have a lovely day, see you on Zoom and remember to send us a message with anything you may need.