Good morning, your work today has been set out below. If you have any problems, please get in touch via Class Dojo and we will help.
Maths
Reading
Writing
Take this time to continue writing your non-chronological report. Remember to proof read your work.
Times table check
PSHE
Complete task one – what do you already know about smoking?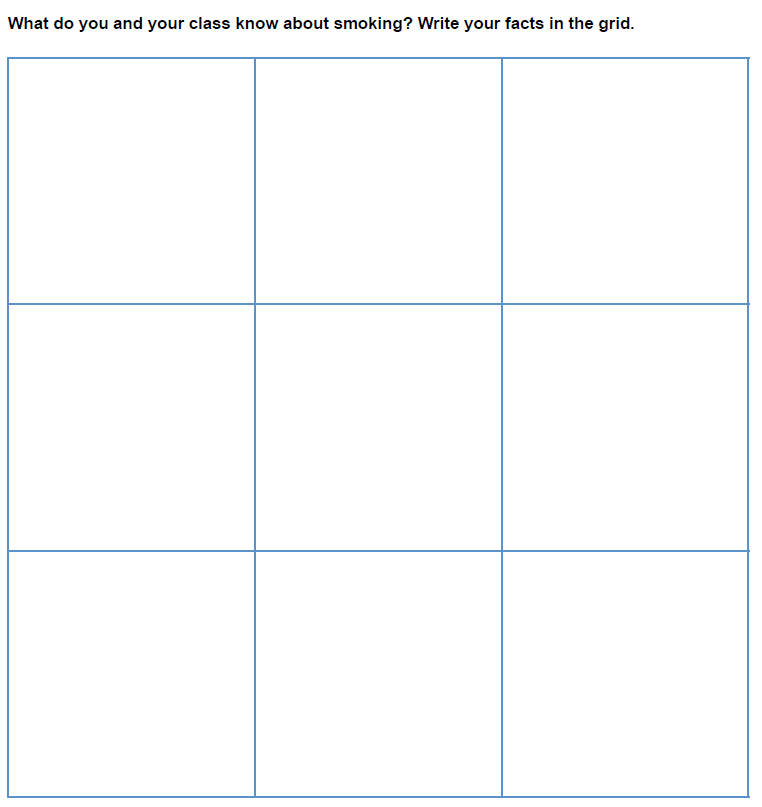 Watch the following video:
https://kidshealth.org/CHOC/en/kids/smoking.html
Now complete task 2: