Following the governments announcement, all primary school children will return to school on Monday 8th March. The tasks below are set for children who are unable to attend school and who are isolating.
There is no expectation for the children attending school to complete these activities. Children in school will be completing the same activities in class.
This is our timetable for the week beginning 08.03.2021: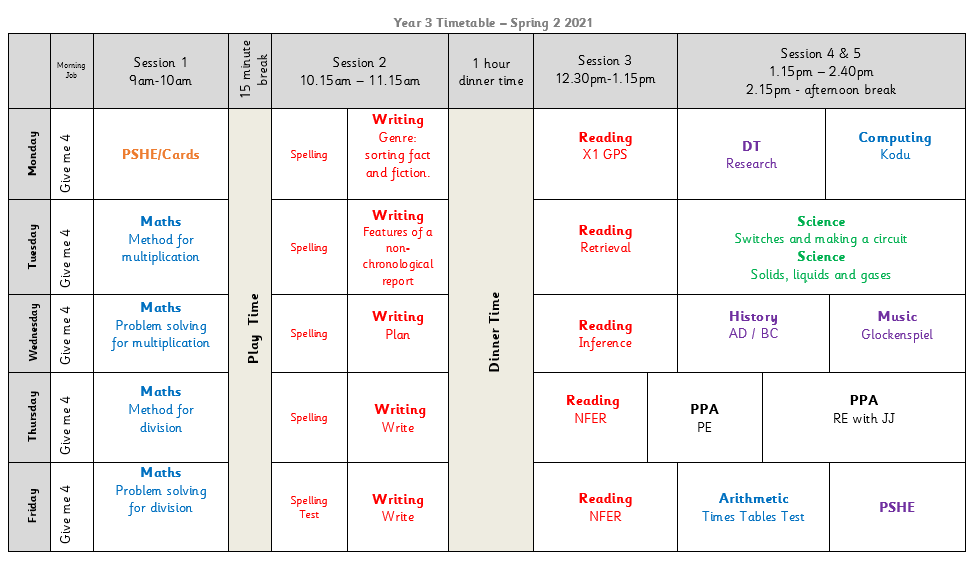 All tasks are uploaded daily to Portfolios on Class Dojo. Worksheets can be written on, drawn on or typed on directly onto portfolios. There is no expectation to print tasks.
Please upload your work to your portfolio each day.
You can use the buttons to direct you to your work each day.
Week commencing 08.03.2021: