Each week the Year 5 home learning timetable is posted on this webpage along with links to each day's learning tasks. There you will find all the instructions of what you need to complete each day as well any video, powerpoints or other documents that will help you. All tasks are uploaded daily to Portfolios on ClassDojo. Worksheets can be written on, drawn on or typed on directly onto Portfolios. There is no expectation to print tasks.
Here is the timetable/work for the week beginning 01.03.21.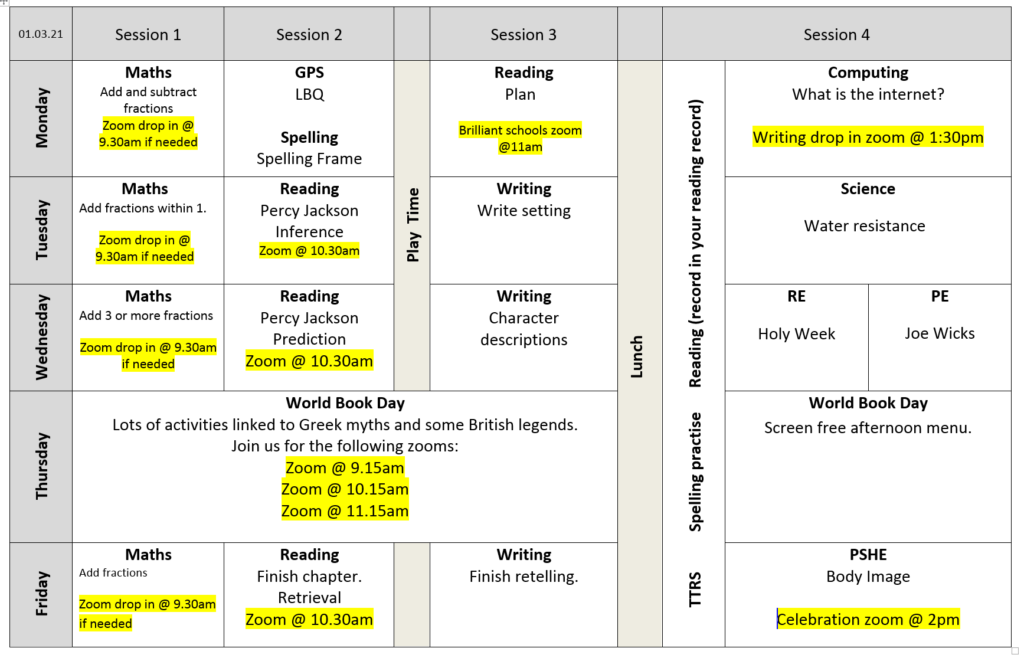 Please scroll down to find the previous weeks work. Work will be available for two weeks, if you require anything beyond that please send Mrs Warner, Mrs Ward or Mrs Robinson a message.